How I Got My Head Back in the Game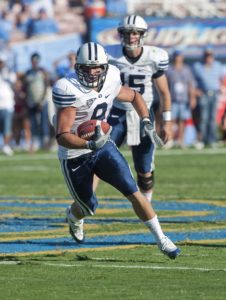 It was December of 2010. I was sitting on a training table inside Lucas Oil Stadium in Indianapolis, making a phone call to my wife. She had given birth to our first child a few days earlier, and I was calling to reassure her that everything was alright. It was one of the last games of the season, and our second meeting with the Jacksonville Jaguars. The only thing I recall about the incident was getting ready to catch the ball, and then being face down in the turf with the Colts' training staff around me. It was an all too familiar scene to the first concussion I had received, just a month and a half before, in Philadelphia. While sitting on that training table, it was pretty clear that I wouldn't be finishing out the remainder of the 2010-11 season with the Colts.
During the next week I would go through the NFL's concussion protocol, getting a standard MRI, seeing an independent neurologist, and eventually being told to just "take it easy" during the off-season. One common trait almost all professional athletes share is our desire to identify any weaknesses we may have, and make sure those weaknesses become strengths.
Naturally, my first priority during the off-season was getting my concussions dealt with and decreasing the possible long-term effects. Just resting and hoping it didn't happen again didn't sit well with me. For every other injury I had experienced throughout my career, I was told precisely what areas were affected by the injury, and was given an active rehabilitation protocol. This allowed me to strengthen the area affected in order to eliminate any overcompensation or chance of re-injury. It didn't make sense to me why I wouldn't take the same approach with the injuries my brain sustained…(read the rest of the story)
Written by: Austin Collie
Originally published on Utah Valley Health and Wellness
Photography by Mark A. Philbrick, Copyright BYU Photo 2007, All Rights Reserved