My Experience
I earned a masters degree from Loma Linda University in marriage and family therapy and my Ph.D. in the same from Brigham Young University. My dissertation addressed substance abuse treatment utilizing systemic therapy. I am licensed as a Marriage and Family Therapist in the state of Utah and have provided therapy services in private, community, home and school settings.
Through the Utah Association of Marriage and Family Therapists, I am an Approved Supervisor and member. As a marriage and family therapist, the approved supervisor designation goes above and beyond normal supervisor training and qualifications.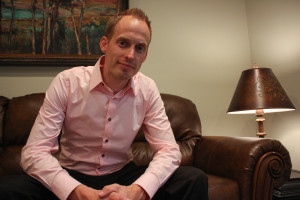 I have specialized in treating couples, families, adolescents and substance use issues since 2002. I originally provided therapy services in drug and alcohol adult residential treatment centers in both Utah and California. There I learned the powerful and destructive hold addictions can have on individuals and families. Utilizing individual and couples therapy I worked to help others create more healthy relationships and increase their emotional capacity.
I have also worked extensively with adolescents. Beginning in wilderness therapy programs designed to help troubled teens find their true identity, I developed a sense of how to relate with and help young people. I also worked with adolescents out of their homes or proctor homes providing individual and family therapy. Through these experiences I learned how the family is a powerful solution for troubled teens.
I am PREPARE/ENRICH certified. This is a course designed for premarital couples, married couples, or divorced individuals to gain deeper insight and experience into their relationships. This is an 8 week course.
Over the years I have served as the editor for the Utah Valley Health and Wellness magazine published in books and peer reviewed journals, presented at regional, national, and world conferences on treatment issues, taught courses at Brigham Young University, Utah Valley University, and Northcentral University. I am a member of the Utah Association of Marriage and Family Therapists.