Anxiety is a problem most of us face at some point or another. It isn't a question of 'if' we will experience it, but 'when'. Anxiety comes in many forms. It can be difficult to cope with when it is severe and difficult to detect when it is mild. There is a situation when anxiety is actually covering up, and is a reaction to, other emotions. Let's talk about how and when that is the case. There are primary emotions and secondary emotions. Primary emotions are our natural emotions to a situation. For example, feeling sad when you get a divorce is a primary emotion. In this example, you might also feel other emotions such as hurt, fear, confusion, betrayal, desperation, abandonment, despair, hopelessness, overwhelmed, etc. When these other emotions, in addition to feeling sad, become too much, a secondary emotion can come in to take the role of blanketing them so that you distance yourself or numb yourself from them. It covers them up so that you don't see them and seemingly don't have to deal with them. Anger is a good example of a secondary emotion. Anxiety, at times, can be, but isn't necessarily always, a secondary emotion as well. When you are feeling all of those things, anxiety can come and make you buzz so you don't feel them. In this case, it is secondary to what is actually going on. The trick, then, is to ask yourself, 'what am I really feeling' and recognize, feel and cope with your primary emotions. Dealing with anxiety alone won't be enough as it isn't the root of what is going on.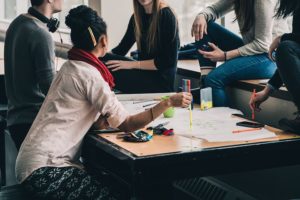 I often work with college students who have a difficult time transitioning to the workload, social aspect and emotional difficulties of being out of the home. Going off to college or leaving home for the first time can be complicated. Many young adults struggle to make the adjustment and need help. Those who make it to my office often have a family member urging them to get help, or they have realized that they need help an are proactive enough to get it (although this is more rare). I work with these clients to develop independent living skills so that they can function at work, school and with their friends, while maintaining a good connection with family at home. One of the reasons the struggle is that they haven't had a chance to go out on their own yet. It seems ironic, because now that they are out on their own, its too much for them. Don't worry – this is normal. Its ok to have a difficult time in this transition. However, its important to note several milestones as they progress:
Financial – are they able to financially manage their money without parents overseeing it all?
Social – are they able to balance their social life with work and school? Do they have a social life or are they secluded in their apartment"
Scholastic – are they able to meet the demands of school and ask for help when needed?
Work – are they working and are they able to maintain a job while engaged in the rest of their life?
If you answered 'no' to any of these, they might need help. See out a therapist who knows how to help young people transition here.
By Triston Morgan, PhD, LMFT
My four-year-old daughter placed herself in the middle of our living room to play with blocks. She was so engrossed with building a wooden castle that she didn't notice her two-year-old sister walking towards her with her right arm stretched far back to slap her older sister across the head. When that slap came, my older daughter went from happy to surprise to anger and then lots of tears. She ran towards me seeking justice. "Mommy, she hit me!" My younger daughter remained still, looking innocent. I immediately walked over to her with my older daughter in hand and said, "Hands are not for hitting. Say sorry for hitting please."  I'm sure many parents can relate to this scenario. Teaching our children the skills for making amends is an important life skill and is not so much about saying the words "I'm sorry".  
There is a belief amongst some parents that enforcing premature apologies on children is not effective. Their reasoning is that premature apologies teach children to lie and encourage insincerity. It also creates shame and embarrassment. Other studies show that young children have the ability to be empathetic even before they can speak; therefore, parents should encourage apologies (Smith, Chen, Harris; 2010). As I reflected on my research and my knowledge as a Marriage and Family Therapist, I recognized several things we can do as parents to create productive apologies: 
Keep yourself in check: It's frustrating to see your children fight, especially when it happens at inconvenient times. However, it's important to remain calm and model for your children how to handle frustration.  

 

Be immediate when possible: When you see an incident occur between your children, address it. The best time for learning and growth is when the incident is still fresh in their minds. However, when there are time constraints and the issue cannot be addressed right away, it is important to tell your children when and where it will be addressed. Be consistent when using the alternative and follow through. 

 

Ask instead of tell: Avoid lecturing. Ask questions instead. "Tell me what happened?" "What were you feeling when you hit your sister?" Validate the expressed emotion and help them to understand that it is okay to feel frustration and sadness; however, it is not okay to hit or throw things. Help them to also make the connection between emotion and action. "Look at her face, how do you think she's feeling right now?" Asking these types of questions enhances empathy.

 

Problem Solve: Ask questions about what they think they should do when they feel frustrated or sad. Help them to come up with solutions.  Ask questions about how they can make things better with their sibling/s.

 

Have them practice a do-over: When your child identifies the solution, have them practice it with the other sibling/s. Praise them for their efforts at the end.   

 
What is more important than the phrase "I'm sorry" is what children take away from the experience. We can facilitate and enhance learning opportunities by not focusing on the phrase "I'm sorry" but instead more on what can be learned from this situation and how can we improve.  
Originally posted here: http://www.provofamilies.com/2018/02/07/forced-apologies/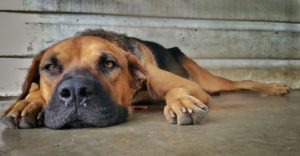 For most of us, depression is something that comes and goes. For a few of us, it's something that comes and stays – for reasons that we don't always know or understand. When we lose someone lose to us or have a situation that hurts, we might feel down. This type of depression can be situational more than anything else. This happens often after women give birth. For months following, they might feel down or blue. If they are able to pull themselves out of it through sleep, eating well, taking a shower, reading a book or some any other way that they use to cope, then its usually not post-partum depression. If it doesn't go away after these attempts, it can be something more serious and may need medical or professional help. Depression is the same way. We can't expect to pull ourselves out of depression on our own when it is the more serious type. Counselors are trained professionals who can help. Many of them will utilize the power of your relationships and invite your family to attend sessions. This helps because you are then able to connect to those who matter most and work it out together.
Sometimes the holidays hurt. When we have lost loved ones or when we are reminded of what we used to have, the holidays can turn from joyous to painful. During these times, it's important to remember a few things. First, let the pain come in – embrace it. There is no need to try and hide from it or run. If we try to hide from it or ignore it, we often develop addictions to cover what we are feeling – ways to numb ourselves from uncomfortable emotions. In this numbed state, we don't ever get to embrace and subsequently let go of painful emotions. It's important to remember that in order to let go of something, we first have to have it (embrace it). Remember that these emotions come and go, they won't stay with us forever. Second, find a way to honor your loved ones who have gone on or circumstances lost. I spoke with a friend once who had dealt with the loss of a job and a more abundant life. During times when this was more apparent, he was able to be grateful for the relationship he had and focus on enjoying them above all else. After having material possessions and different opportunities pass him by he realized what is most important as he put his life back together. As he did this, he was able to be grateful for past opportunities and current blessings. Third, some find comfort in having what I call 'Present Mindedness' – the ability to be in the moment. We let ourselves enjoy the here and now without stopping ourselves because we need to maintain anger or sadness from the past or from other current situations. We don't have to punish ourselves – we deserve to be happy now.
I am often asked the question, "Do I need medication?" As a counselor in Utah County, I work with couples, families, individuals suffering from depression, anxiety, pornography use, drug and alcohol use and other issues – all of which might need medication at some point. As a counselor, I am not trained to prescribe medication or do medication management, however, I often collaborate with practioners (i.e., MD's, nurse practioners) who are. Together we are able to help many individuals overcome anxiety or depression. Talk therapy (couples counseling or individual therapy) and medication are often a good combination to combat the issues that bring most people into therapy.
My colleagues who prescribe medications often tell me how medications act like crutches. They aren't meant for long term use or to be a 'fix-all', but rather, they are meant to give support so that an individual can gain strength. Once strong enough, the crutches are discarded and the individual moves on under their own power.
So, when clients ask if medication is warranted, I refer them to someone trained in this type of treatment. Medication is not always the answer, but there are times when it is best practice, however, to use medication and traditional talk therapy together (i.e., Bipolar disorder treatment). I refer them to see an MD, psychiatrist or nurse practioner. I encourage them to meet with someone who does Genetic testing for medications. This is a method where an individual submits a DNA sample which is sent to a lab for testing. The results show the individual and prescribing professional which meds are most likely to work with the individuals genetic structure (usually for anxiety or depression medications). My nurse practitioner colleague tells me that this 'takes the guess work out of medication management'. Given that the typical experience for individuals trying medications is months of trial and error, this is a relief to many.
As a therapist in Provo Utah, I often work with clients in a faith crisis. They come to me wanting to leave their religion or try to understand what they have been taught through a different lens. One thing I work with them on, inevitably, is letting go of some of the culture (real or perceived) that can accompany religion – the culture of pressure to be perfect or to at least appear so. Working with them to understand how to hold on to what they believe while letting go of certain surface level cultural aspects of living in an area which is highly religiously homogeneous. This can be a difficult task given the pressure to conform and follow.
My suggestions to individuals in these circumstances is to do the following: Differentiate between your religions doctrine and the culture. Most people see these as different. Understanding the difference will help you embrace what you believe and let go of what can be damaging.
At one point or another anxiety will impact you. Most of us have an experience with anxiety that makes us feel scared and stressed. Anxiety is the body's emotional and physical response to a stressful situation or anticipation of a real or perceived difficult circumstance.
It's important to understand that anxiety is largely a physical reaction to a real or perceived stressor. Calming your body down when anxious allows you to engage the coping skills you have at your disposal. When working with clients presenting with anxiety one of the first things we do is focus on techniques to cope through physical exercises such as diaphragmatic breathing or progressive muscle relaxation. After clients possess the skills to calm their bodies down when anxious, we are able to work on the emotional, relational and intellectual aspects of this difficult emotion.
Anxiety can often take the role of a secondary emotion – an emotion that presents itself as an attachment to your primary emotion. For example, if you are feeling sad, lonely, stressed overwhelmed you might get a general sense of anxiety. Knowing that anxiety is sometimes a secondary emotion helps you to know dig deeper to see what is really going on. Addressing the previous emotions in a specific and deliberate manner helps anxiety lessen.
It might seize you in the middle of the night, or perhaps at the beginning of a work meeting, or maybe while driving your kids to soccer practice. Wherever it happens, it can overwhelm you. Your mind won't stop running. Your body is tense. Your heart is racing. You can't breathe! You can't relax and enjoy yourself. If you have ever felt a combination of these sensations, you have probably felt anxiety—a common experience among adults and adolescents. Whether you accept it or not, anxiety is part of a normal, healthy life. Diagnosable anxiety disorders, however, are different than normal, everyday anxieties. A hallmark characteristic of an anxiety disorder is excessive fear or anxiety about a real or perceived threat (DSM-V).
According to the Substance Abuse and Mental Health Services Administration (SAMHSA), nearly 40 million people in the United States suffer from an anxiety disorder in a given year. That's 18 percent of the population! Specific anxiety disorders include generalized anxiety disorder, selective mutism (failure to speak in social situations even when able to speak in other situations), specific phobias (fear of animals, objects, etc.), social anxiety disorder, panic disorder, or agoraphobia (fear of having a panic attack or other embarrassing symptoms in locations such as public transportation, standing in a line, etc.). Some anxiety disorders, such as phobias and generalized anxiety disorder, most often begin in childhood around 11 years old and can continue into adulthood if left untreated. These two disorders are the most common anxiety disorders in adulthood according to SAMHSA.
Because of their belief that things will not change, or that they just need to get over it, many suffering with an anxiety disorder do not seek treatment. The good news is that anxiety is treatable! Your biology has a lot to do with an anxiety disorder; therefore, a first step in reducing anxiety includes dealing with the body's physical response to stress.
Diaphragmatic Breathing
Your body's internal organ regulator, your autonomic nervous system (ANS), has two applicable parts of the solution. First is the sympathetic nervous system (SNS), which is in charge of your fight-or-flight responses. This part, for example, pumps up the mailman's body so she can outrun that dog hiding in the bushes. Second is the parasympathetic nervous system (PNS), which aids in calming your body. This part helps her body deescalate after she has escaped that dog so she can return to delivering the mail as usual.
When you feel anxious, your SNS is engaged. To help calm your body in these moments, the key is to activate your PNS. The exercise outlined below (partially adopted from The Anxious Brain: The Neurobiological Basis of Anxiety Disorders and How to Effectively Treat Them) triggers this part of your ANS.
How to do it:
Lie down, stand, or sit in a comfortable position. Make sure you are "grounded" by creating an open posture with both feet on the floor and your back against a chair or bed. If you are crying, in the fetal position, or hunched over, this technique is difficult to do.
Breathe in deeply. Picture a water balloon being filled with water as you first fill up your abdomen with air and then your chest. Feel the warmth and the weight of the air as you breathe in.
Breathe out with an elongated breath—longer than it took you to breathe in. Purse your lips as you breathe out. This will slow your breathing. Breathing out slowly will help activate the PNS, which helps calm your body—the whole purpose of this breathing technique.
As you breathe in and out, focus on the physical sensations you experience. Focus on your feet touching the ground, your abdomen and lungs expanding and contracting, the feel of air rushing over your tongue and through your pursed lips. Notice how your head, arms and hands feel. Doing this will help you be present and in-the-moment.
Practice! This is a skill that must be developed. Try doing it while you are at work, stopped at a traffic light, or at home. Do each cycle (breathing in and breathing out) ten times or more, as you learn to engage your PNS.
If you feel dizzy, light headed or out of breath, do not continue this technique. If your breathing is restricted or obstructed there may be other issues to consider. Speak with a therapist or doctor about the appropriateness of this exercise for you. This technique is a good start to help reduce anxiety in the moment, but is most successful when done in conjunction with therapy.
Anxiety disorders affect millions. Those who suffer with anxiety often feel there is no solution. But basic biology tells us differently. Activating our PNS through breathing techniques really does work—give it a try next time you feel anxiety creeping in. You might be surprised at how effective these simple breathing techniques can be!
Originally published on Utah Valley Health and Wellness Magazine
Written by Dr. Triston Morgan
All of us, from cradle to grave, are happiest when life is organized as a series of excursions, long or short, from the secure base provided by our attachment figures. – Dr. John Bowlby
Have we really cracked the code on love and romantic bonding? Perhaps. Scientists, poets, and lovers have long grappled with the question: "What makes romantic love work?" Through the work of Dr. Sue Johnson and the development of Emotionally Focused Therapy, it looks like we have an answer.
Through decades of research on the importance of emotional bonding and what it is like to feel disconnected, isolated, and alone, relationship researchers are starting to unravel the mystery of love and adult romantic bonding and how to mend loving ties. The truth is, we are all hard-wired to connect to one another. This drive to connect is infinitely stronger in family and romantic relationships. To be emotionally isolated is harsh on our brains. Loving connections offer us a safe haven to go to where we can maintain our emotional balance, deal with stress, and respond more lovingly to our romantic partners. Essentially, when those connections are secure and strong, love is safe; love flourishes.
Unfortunately, disconnections between couples do happen and frustration, sadness, and anger are all too common in marital relationships. When those secure and loving bonds are threatened, emotional "primal panic" and a cycle of negative interactions ensues. These wounds can be difficult to repair for couples when left to their own abilities, and therapy is often the last step before looking to end the relationship. Unfortunately, many well-meaning therapists utilize their individual-based, time-tested techniques and attempt to apply them to relational interactions, which usually has little effect in restoring their loving bonds. In addition, many therapeutic techniques focus on helping partners change behaviors or thoughts, or teaching them communication skills. The common result from these approaches and techniques is that they usually struggle to gain traction, and the couple leaves therapy with less hope than before.
But there is hope. Within the last 25 years, a substantial amount of research has emerged that gives hope to couples on the brink and helps them tune in to their underlying emotions, identify their negative patterns of interaction, repair their attachment, and eventually create new patterns of bonding and positive interactions. This model is Emotionally Focused Therapy.
Grounded in the theory of attachment, Emotionally Focused Therapy (EFT) is an experiential, short term, structured, and tested model of therapy designed to help couples identify their negative communication patterns, interrupt this pattern, and create more positive, bonding, and secure emotional patterns. EFT does not see individuals as "sick" or unskilled, but rather "stuck in habitual ways of dealing with emotions with others in key moments." As the title reflects, priority is given to emotion as a key organizer of inner experiences. EFT looks within the emotional experience of the couples and how they navigate their emotional connectedness. Dr. Sue Johnson has said, "The EFT therapist has a map. A map to relationships and how they work. A map to how they go wrong. And map to what is needed to put them right."
A substantial body of research has shown promising results of the effectiveness of EFT. Research studies find that 70-75 percent of couples move from distress to recovery and approximately 90% show significant improvements. EFT is being used with many different kinds of couples in private practice, university training centers and hospital clinics, and many different cultural groups throughout the world. These distressed couples include partners suffering from disorders such as depression, post-traumatic stress disorders and chronic illness.
In my work with couples, EFT has resonated with them on many levels. No longer are couples focused on fights and long-standing disagreements about specific content or trying to change the other person. When couples go through the process of EFT, perpetual problems are framed as negative disconnections that are about protests by each partner for a more loving connection and emotional safety. EFT takes the blame out of conflict and resentment and moves to fighting together against a common enemy—the negative pattern. As couples progress through the stages and steps of EFT and begin to accesses deeper emotions that underlie their struggle for connection, a new interaction emerges as individual partners see and experience each other differently. When partners experience each other as more accessible, responsive, and engaged, old wounds and negative patterns are healed, and love and emotional safety thrives.
Originally published by Utah Valley Health and Wellness Magazine
Written by Dr. Jeremy Boden