As a scientist who studies concussion and does research on concussion treatment, I was recently asked what I would do if I needed concussion treatment. What questions would I ask, from my perspective as an expert? To answer this, my questions would focus on what I see as the four components of successful concussion recovery—diagnosis, assessment, treatment, and maintenance.
Diagnosis
How will my concussion be diagnosed? How will my concussion symptoms be distinguished from other potential health issues that might cause similar symptoms?
I would want to know what kind of health professional is best able to find answers to these preliminary questions, and what diagnostic tests will be used. A family doctor will typically be able to help get this process started and should refer you to a neuropsychologist, in the opinion of most concussion research experts. Among the tools that neuropsychologists use, a Functional Neurocognitive Imaging (fNCI) test is ideal. This is a type of MRI brain scan that can detect problems in brain functioning caused by concussion.
Assessment
After determining what my symptoms are, I would want to know exactly which parts of my brain have been affected, how that relates to the symptoms I am currently experiencing, and how my treatment will help my particular brain injury. A neuropsychologist, especially one who can use and interpret fNCI brain scanning, is usually best suited to do this assessment. In order for an assessment to be truly useful, it needs to go beyond being simply "informative" and give you and your medical providers a clear treatment plan for your individual rehabilitation program.
Treatment
Although post-concussion symptoms can vary widely from person to person, there are four general categories that scientists and doctors use to group common symptoms:…(read the rest of the story)
Originally published on Utah Valley Health and Wellness
Written by: Dr. Mark D. Allen
Someone once said, "People say you don't know what you've got until it's gone, but the truth is, you knew exactly what you had, you just never thought you'd lose it." We take things for granted every day. Normal everyday things that we have always had and never imagine losing, such as walking and talking. But, imagine for a moment that you can't walk. You can't get up and make your legs go where you want to go. Or maybe you can't focus on one thing for thirty seconds, no matter how hard you try. How would you feel, not being in control of your body? For some people, this is a reality.
 One day in 1998, a man named Sterling Gardner heard about a therapeutic horse ranch for people with disabilities. He was curious and decided to see what it was all about. While volunteering there, he was leading a horse for a young disabled boy. As Sterling led the horse for the boy, the two began to talk. When the session ended, the little boy looked down from his horse at Sterling and exclaimed, "On a horse, I'm not crippled anymore." Sterling left the ranch with tears in his eyes. Now, 18 years later, thanks to the hard work and dedication of many, Utah has Courage Reins Therapeutic Riding.
 The mission of Courage Reins is to improve the quality of life for people with disabilities. They offer individualized and specialized treatment for people with any type of mental or physical disability, and for those who just want to better themselves with the help of a loving and gentle horse. They offer four different types of therapy: riding, hippotherapy, mental health, and natural horsemanship. Each type of therapy helps riders improve their strength and balance, as well as increase their self-confidence and self-assurance.
 Courage Reins, located in Highland, Utah, serves between 120-140 clients a week with the help of 12 staff members, 16 horses, and over 100 volunteers. Horses with a kind and loving demeanor and special talent to serve are donated to the riding center. Volunteers and horses are carefully chosen and well trained, because they have to work as hard as they can in rain, sun, and snow to put a smile on the face of someone they just met.
 When a client arrives at Courage Reins, they are welcomed by a customized team
that will stick with them through their journey to something better. Together, they make a plan based on the client's individual needs and develop goals to be met at each session.
 "We want people to leave here with something better than how they came," says Vicki Armstrong, Director of Courage Reins. "We want to make their life better than it was."
 What makes Courage Reins different than any other facility is their dedication to the client's emotional and physical well-being. Their program is based on…(read the rest of the story)
Originally published on Utah Valley Health and Wellness
Written by: Tori Crane
The Vision
Artist Tom Holdman, owner of Holdman Studios in Lehi, envisioned the potential of this project more than a decade ago. After a meeting with area community and educational leaders at a private event, Tom was asked about his interest in producing a commissioned piece of stained-glass for one of the groups. Tom wanted to make this piece of art something special, so he set out doing research and sketching ideas for the project. What followed was something quite unusual for this artist. Countless ideas began to flow into Tom's mind and when he was done taking notes and sketching out several ideas, what began as a single stained-glass window, quickly morphed into a profound and unmatched multi-panel stained-glass display. Although that single, commissioned piece of stained-glass art never became a reality, the idea behind the Roots of Knowledge was in place and Tom was determined to act on it.
Through the help of Tom's team of artists, their dedicated effort, hours of artistic collaboration and a bit of luck, the Roots of Knowledge project slowly began to take shape. Tom knew that he couldn't do this project alone, so he approached Utah's largest public university, Utah Valley University.  When asked about their interest in helping Tom make this dream a reality, administrators at UVU jumped at the chance, immediately recognizing the wonderful impact a project of this kind would have on the university. Knowing that more help was needed to fully produce a project of this magnitude, the owners of Roots Media (filmmaker Lee Groberg, and area businessman and attorney, Ross Wolfley) were asked to join the project. With Roots Media acting as the administrative arm of the team, the project was now off the ground and the three groups quickly began to move forward.
The Project
The stained-glass display, when completed, will consist of 80 stained-glass panels, measuring almost 10 feet in height and 200 feet in length.  Utah Valley University has designated a specific spot in the annex of the university's library, planning carefully regarding placement, to allow the panels of the display to be lit by natural light from the west.  The stained-glass wall will flow in a curved pattern, allowing visitors to casually stroll through the display and study each panel of the project.
Visitors to the Roots of Knowledge stained-glass wall display will be able to see the history of man through learning and knowledge, beginning with the Dawn of Man, the Bronze Age, the Age of Enlightenment and Renaissance, the Industrial Age, and the Modern Era.
Every stained-glass panel of this massive project is being produced at Holdman Studios in Lehi, Utah.  Lead artist Tom Holdman, along with fellow artists Cameron Oscarson and Nicholas Lawyer, have sketched, in detail, each panel's design and placement.  Through countless hours of historical research and collaboration with an academic scholar team from UVU, the team put together a sophisticated display that brings to light the history of the world, illustrating the advancements and achievements of mankind.  Through a large team of artists at Holdman Studios, each panel began to take shape and showcase its beautiful rendition of history and education.  When the final piece of glass is laid in place, the project will feature over 80,000 individual pieces of stained-glass.
A Great Educatio
nal Opportunity
In addition to the daily visitors the wall will invite, UVU students will…(read the rest of the story)
Originally published on Utah Valley Health and Wellness
Written by:Clint Wood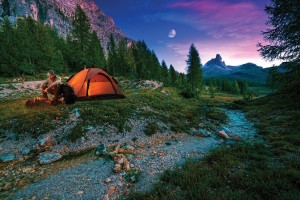 "Spending time outdoors has been linked to a variety of positive outcomes, from improved mental functioning and increased levels of physical activity, to decreased levels of ADHD symptoms and stress among children."
When it comes to outdoor recreation, Utah is among the top in the nation. You can engage in almost any type of outdoor activity possible, from mountain biking and canyoneering, to bird watching and geo caching. With multiple national forests, monuments, and parks within only a couple of hours drive, we have limited excuses not to get outside throughout the year. The variety of outdoor space and activities means ample recreation opportunities for novices, experts, and everyone in between.
Unfortunately, actually taking the time to get outside is often an exception rather than the norm. Research suggests many of us, especially adolescents and children, are spending less time outside than previous generations. The reasons for this decline are multifaceted and include things like the draw of digital media in its many forms, lack of knowledge of where to go and what to do, living over-scheduled lives, fear of strangers, and even the comfort of air-conditioning.
While it may be easier to plop down on the couch and stream the latest episode of whatever we are currently binge watching than it is to drive to a local canyon for a quick hike, or even spend a couple of minutes walking through a local park, the benefits of spending even a small amount of time outside far outweigh the momentary satisfaction of watching even the funniest YouTube #fail videos.
A diverse array of research studies over the last 20 years paint a convincing picture of the benefits gained from getting outside. Spending time outdoors has been linked to…(read more)
Originally published on Utah Valley Health and Wellness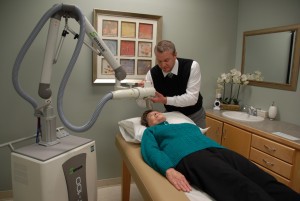 We are in the middle of an epidemic of skin cancers. During the past two decades dermatologists have reported dramatic increases in skin cancer rates among their patients in all 50 states. Why Utah is at the top of the list isn't well understood, but it's undeniable. We have more skin cancers than nearly all other states, including states that are more populated than we are. Fortunately, most of the skin cancers we are seeing are the "good kind," which means that they are usually treatable and rarely fatal. Melanoma, the "bad kind," is also on the rise, but in terms of numbers, the "good kind" outnumber melanomas and other very rare skin cancers by better than a thousand to one.
Regarding the "good kind," mostly basal cell and squamous cell cancers, there is good news. For the past 40 years most skin cancers have been treated by surgery in the doctor's office. Since the majority of skin cancers are small, the surgeries, which are done under local anesthesia, often don't even require sutures. Larger skin cancers and skin cancers in difficult spots, like the eyelid or nose, sometimes required more complicated procedures with potential complications such as bleeding, infection, scarring, and pain. That was then…(read more)
Originally published on Utah Valley Health and Wellness